Calculation Tool
Flexit Select will enable you to make calculations, receive dimensional sketches and find technical data on all air handling units from Flexit. The calculation tool will assist you in finding the most suitable unit based on your criteria.

When registering you will in addition to making calculations have access to following functions:
Save calculated projects in "the cloud"
Share calculations with collegues and cooperation partners directly from the tool
Make projects with calculations of alternative units
Make copies of existing calculated projects
Set dafault values on units, location etc. in user profile
Utilize climate data for dimensioning of water coils for heater
Save technical report in PDF format
Have your company details in the foot of the printed report
 >> Login and receive access to all functions

Flexit Select is also available as a plugin to MagiCad
Flexit Select plugin is updated with functions enabling more technical parameters to be transferred to the unit object in Revit and AutoCad. Example of some transferred parameters are sound data, efficiency, SFP and set-values for fans.

Download Revit plugin and user manual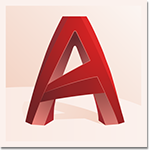 Share this article