New generation and new management in Flexit
Owner conditions have been changed in Flexit.
Alf Martinsen (58), who has been one of two owners in Flexit, transfers his stake to his brother Pål Martinsen (60). Simultaneously, two of Pål's children enter leading positions in Flexit. They represent the third generation in Flexit, since Finn Martinsen started up the business in 1974 as the ventilation company Finn Martinsen AS.
Pernille Martinsen Westlie (35) works as a HR manager and Johan Martinsen (34) takes the role as CFO. At the same time Flexit's board have assigned Knut Skogstad (49) as the new CEO from 1st of May this year. Knut has 20 years of experience in Flexit, and until now been employed as Business Development Manager.
Flexit is under growth and expansion and has a number of exciting projects and products underway. Flexit focus on clean, fresh air. With the green shift, focusing on the reduction of CO2 emissions and energy savings means that the home of the future uses less energy for heating. Flexit is therefore developing a completely new energy efficient and environmental friendly product range for ventilation and heating of homes.
The factory in Töcksfors, Sweden is under expansion, and in June 2017 an additional 2,400 square meters of factory plus 28 office spaces will be opened.
About Flexit:
Flexit is located in modern premises in Ørje in Norway and in a new plant in Töcksfors in Sweden. The Flexit Group has 240 employees, healthy results and had a turnover in 2016 of approximately 550 million NOK.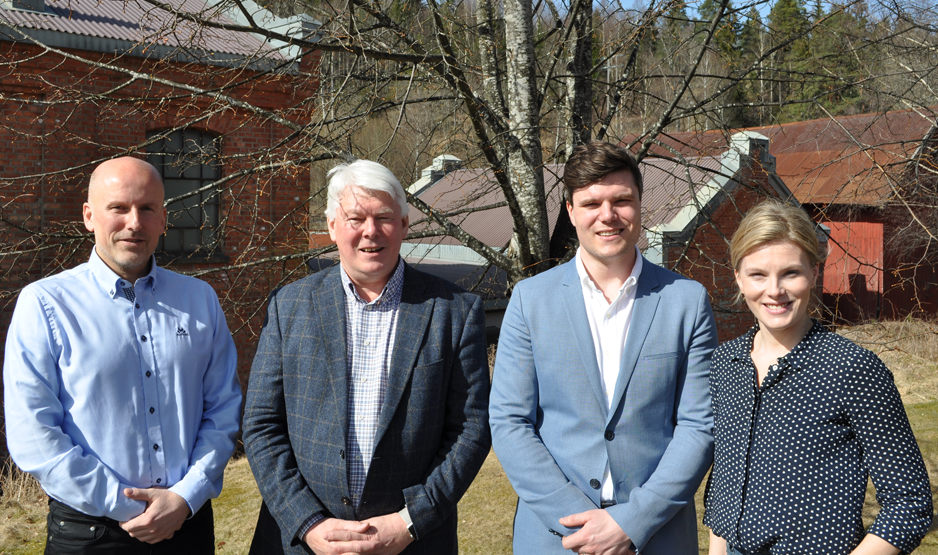 In the picture from left Knut Skogstad, Pål Martinsen, Johan Martinsen and Pernille.

Share this article