You can trust our data
All Flexit residential air handling units in the Nordic series are now Eurovent certified. This means that all the technical data we provide for the Nordic series are tested and approved by Eurovent. The certificate provides you as a customer an extra security that the specified data corresponds to reality and that the units performs best when needed the most.

Eurovent is testing in independent laboratories
The Eurovent certificate is a guarantee that you as a customer can be sure that the ventilation units actually meet the requirements. Eurovent uses independent laboratories. The products are tested and measured to check that the information provided by the manufacturers for the ventilation units are in accordance with the laboratory measurements.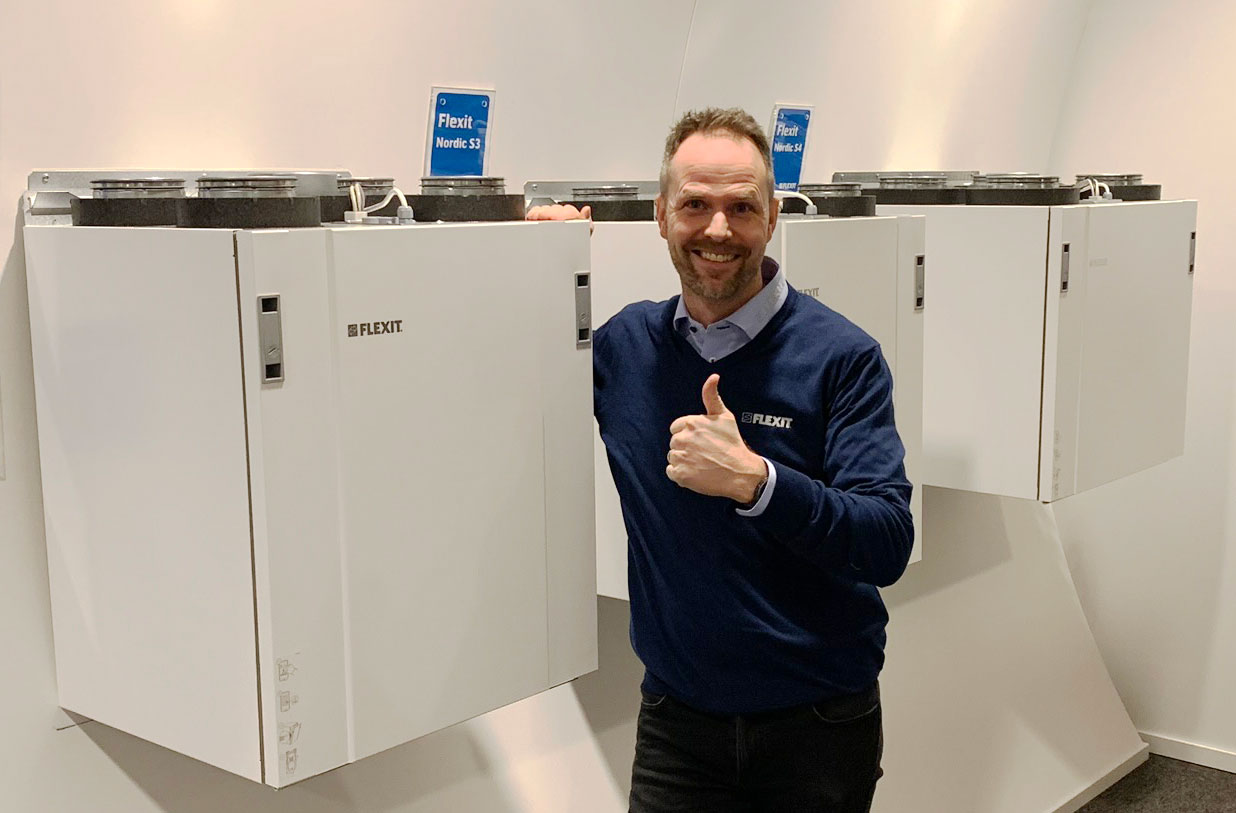 Product manager Daniel Nielsen proudly presents the Eurovent certified air handling units in the Nordic series.
Confidence in all aspects – data you can trust
In order to reduce energy consumption and minimize the environmental impact, a high standard on ventilation units is required. Professional builders, consultants, installers and consumers must be sure that the ventilation system and the building as a whole functions as intended. And the technical information is accurate and that it can be trusted. The Eurovent certificate means that you as a customer should know that the end result is as intended, and that the products perform as stated. 

Share this article